Before I Let You Go
by
Kelly Rimmer
Publisher: Hachette Australia
Publication date: 27th February 2018
Pages: 352
Format read: Paperback
Source: Own
Blurb
The 2:00 a.m. call is the first time Lexie Vidler has heard her sister's voice in years. Annie is a drug addict, a thief, a liar—and in trouble, again. Lexie has always bailed Annie out, given her money, a place to sleep, sent her to every kind of rehab. But this time, she's not just strung out—she's pregnant and in premature labor. If she goes to the hospital, she'll lose custody of her baby—maybe even go to prison. But the alternative is unthinkable.

As weeks unfold, Lexie finds herself caring for her fragile newborn niece while her carefully ordered life is collapsing around her. She's in danger of losing her job, and her fiancé only has so much patience for Annie's drama. In court-ordered rehab, Annie attempts to halt her downward spiral by confronting long-buried secrets from the sisters' childhood, ghosts that Lexie doesn't want to face. But will the journey heal Annie, or lead her down a darker path?

Both candid and compassionate, Before I Let You Go explores a hotly divisive topic and asks how far the ties of family love can be stretched before they finally break.
My thoughts
Two sisters, two very different life outcomes. Lexie is a doctor engaged to Sam who is also a doctor. Annie is a drug addict. Lexie is not surprised when she gets a call for help, from Annie, in the middle of the night. It's not the first time it has happened. But now Annie is pregnant and that changes everything.
"There is no off switch to the love between sisters"
- Lexie Vidler
Who isn't intrigued by dysfunctional family stories! I could clearly see from the Facebook discussion for this book that so many readers could relate to the sisters on different levels – unparented children (when the parent is not mentally present), drug abuse, sibling connections.
The story is set in Alabama where there are strict laws on drug use in pregnancy and any woman who is reported with drugs in their system whilst pregnant faces criminal charges for child endangerment with a penalty of a jail term. This causes a moral dilemma for Lexie. Should she protect her sister from authorities or protect the unborn child.
"What Annie is facing is a nightmare – but she is my sister. I'd never want her to face this alone."
- Lexie Vidler
Lexie has brought Annie up since the sudden death of their father when their mother became mentally detached from the world. Lexie saw every one of Annie's problems as a failure and she needed to fix it. Lexie was not used to accepting help and kept shutting Sam out however Sam was sensitive and supportive, never judgemental, he knew how to rein Lexie in when she was going too far. I was so glad that Rimmer didn't disappoint me and Sam stayed a constant until the end. *sigh*
Lexie and Annie's story is intense and relatable, it will make you angry and break your heart; it opens up a lot of moral issues for discussion.
The dual narration, present day told by Lexie and the past through Annie's journal entries, had this reader switching allegiances as the full story was revealed.
I will finish with this quote from Annie. It just killed me.
" How many thousands of dollars do you sink into a person before it stops being selfless and starts being ridiculous? How many times do you bother to revive someone who is nothing but a drain on you and society?"
– Annie Vidler.
What if this was your sister or brother, your own child? Would you ever stop helping someone you love?
My rating: 4.5 of 5 stars
Content: frequent coarse language, drug use, sexual assault.
About the author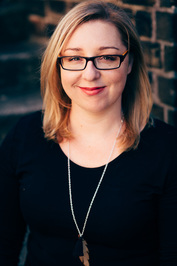 This book is part of the
Booklover Book Reviews
Aussie author challenge
and book #9 in the
Australian Women Writers challenge